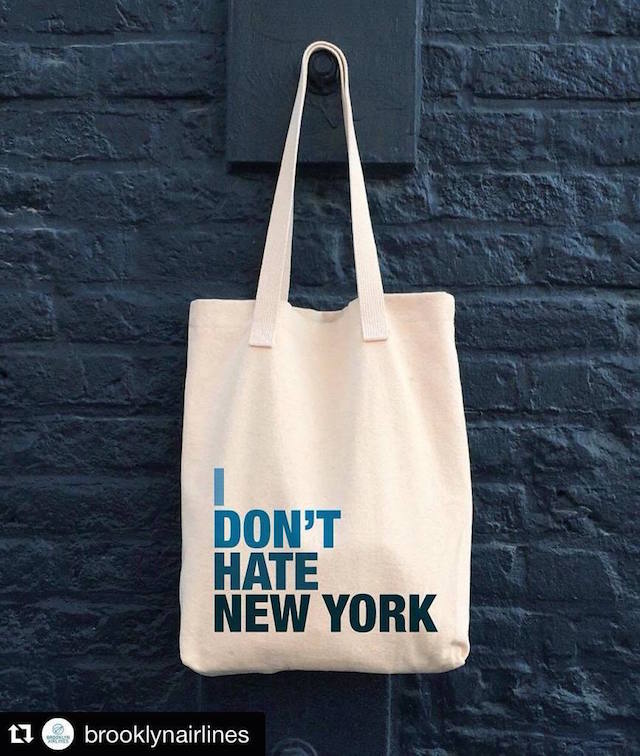 Like everyone else, my heart has been with the victims of the Orlando massacre this week, and now with the countless innocent Muslim people in the world whose safety is threatened by the deplorable rhetoric being spewed by those among us who lack tolerance, nuance, critical reasoning skills, and any  deference to actual facts. What happened on Saturday night is scary and sobering, and that it has broad implications for a very hotly (not to mention crassly) contested presidential race certainly doesn't quell any of the anxiety it has produced. The urge to just give into the fear, sadness and hopelessness is real. A tragedy like this is a reminder that life is a wonderful yet fleeting and totally unpredictable gift that needs to be capitalized upon, and one way to pay tribute to lives senselessly lost is to live our own lives with purpose, decency, openness and appreciation for the opportunities to see, hear, feel, taste and experience new things that present themselves every day, particularly here in the wonderful cacophony of New York City. Here are a few ways to do that.
Maybe you've never been to Coney Island before? Guess what: This weekend is a great time to check it off the list, because the Cyclones' home opener is on Friday night (against their dreaded rival the Staten Island Yankees, no less!), the world famous Mermaid Parade is on Saturday, and the Thunderbolt and Nathan's hot dogs are there all the time. Or you can help celebrate the hard work and vision that have made indie favorite Nitehawk Cinema a success for five years and counting with a week-long celebration involving screenings of old favorites like Drive and Dazed and Confused, $5 draft beers, and free tots (!). Or take one of our other suggestions of things going on in Brooklyn this week that will get you out of the house and remind you how much there is to celebrate and enjoy and admire, even in the face of backward thinking and acts of unquestionable evil. Whatever you do this week, take time to take care of yourself and do something that you really want to do–something that will remind you of all the good that is still out there.
Thursday, June 16 BUSHWICK Brooklyn Film Camera second anniversary party, 7pm, free ↠
Friday, June 17 DUMBO Etsy HQ Craft Party, noon to 8pm, free tickets ↠ • CONEY ISLAND Cyclones home opener, 6:30, tickets start at $10 ↠
Saturday, June 18 CONEY ISLAND Mermaid Parade, 1pm, free ↠ • BUSHWICK Arrogant Swine pig roast, 1pm, tickets, $40 ↠ • PROSPECT PARK The Violent Femmes, 7:30, free ↠
Sunday, June 19 FORT GREENE, Brooklyn Makers Market, 11am-6pm, free tickets ↠
Monday, June 20 SOUTH SLOPE Science Friday Cephalopod Week, 7pm, tickets, $18 ↠
Tuesday, June 21 CROWN HEIGHTS Public Enemy Summerstage show, 7pm, free ↠
Wednesday, June 22 GOWANUS Inner Beauty Pageant, 8pm, tickets, $5 ↠ 
Thursday, June 16 Photography Luddites will want to swing by Brooklyn Film Camera sometime after 7pm, the because the Bushwick-based specialty vintage camera shop is throwing a second anniversary party and all analog film nerds are invited! There will be cheap drinks, great music, a Polaroid photo booth, and a raffle to win all kinds of cool prizes.
Friday, June 17 Etsy is pairing up with local businesses in Dumbo on Friday to celebrate creativity events, demonstrations, and workshops for kids and adults. Attending the Etsy HQ Dumbo Craft Party is free with registration, and includes a DIY yarn wall-hanging station, an exhibition on the political opinions shaping the 2016 presidential exhibition (plus the chance to design and make your own button), mini facial and hand massages, a crafting workshop under the Archway, and more. The events run from noon to 8pm, but be sure to check the schedule and plan out your itinerary beforehand.
Saturday, June 18 If you aren't headed to the Mermaid Parade on Saturday morning, make sure you skip the pancakes and eggs benedict– you've got to save your appetite for the pig roast to end all pig roasts at 1pm. For the third year in a row, pitmaster Tyson Ho and his beer expert friends Josh Bernstein and Chris Cuzme are joining forces to bring us the Solstice Session at Arrogant Swine: Part III. They are slow-roasting a heritage pig for pulled-pork sandwiches and have assembled a slew of local craft breweries and homebrewers (think Other Half, LIC Beer Project, Finback, etc.) with over 25 varieties of low-alcohol, session beers that will be ready for the tasting. For the price of a $40 ticket, you'll get a heaping plate of BBQ and all the beers you can drink. If you still have energy after that feeding frenzy, mosey on over to the Prospect Park Bandshell to catch Celebrate Brooklyn's second free concert of the season, featuring everyone's favorite eighth-grade musical obsession, the Violent Femmes. (Sidebar:  Once at age 10 or so, I was trying to impress a friend's cool older sister by showing how in the know I was about the music she liked, and I referred to the band as The Violating Phlegms, which did not have the intended effect.) Hot on the heels of the release of We Can Do Anything, their first album release in fifteen years, the acoustic alt rockers are sure to intersperse old standbys like Add It Up and Blister in the Sun among the new tracks.
Sunday, June 19 Inject your weekend with a serious dose of retail therapy this weekend at the first-ever Brooklyn Makers Market, which will bring over 120 Brooklyn-based designers, artists, potters, jewelers, crafters and makers to the Williamsburgh Savings Bank building on both Saturday and Sunday from 11-6. You can reserve a free ticket here.
Monday, June 20 On Monday night, join NPR's Science Friday and the New York Obscura Society for a weird but intriguing celebration of all things tentacled at South Slope's Sea Witch bar. In honor of SciFri's third annual Cephalopod Week, host Ira Flatow will be presenting two brand new SciFri short films about the amazing and bizarre adventures of the octopi, some sure to be interesting factoids, old scenes of giant octopus attacks from 1950s cult classics, and a custom squid ink cocktail made especially for the evening. Tickets are $18 and are available here.
Tuesday, June 21 Legendary and critically acclaimed socio-political rap group Public Enemy will be performing a free Summerstage show at Betsy Head Park in Crown Heights, along with remix master DJ Tedsmooth. It's not every day that you get to see the Rock and Roll Hall of Famers perform Fight the Power and Don't Believe the Hype live for free, right? And let's be honest, it would be nice to replace some the memories of Flavor Flav's less-flattering reality TV show appearances with a reminder of his true talent.
Wednesday, June 22 I can't say I've ever had too much truck with beauty pageants, which I associate with Donald Trump and cringefests like this, but I can definitely get behind the concept of an Inner Beauty Pageant hosted by the lovely and hilarious Jo Firestone (who, incidentally, was recently named one of the 50 Funniest People in the borough by Brooklyn Magazine). Her feel-good pageant, which consists of an interview portion, a talent portion, and a homemade swimsuit competition, is back for its fifth year at Littlefield on Wednesday night at 8pm. Tickets are just $5 if you buy in advance.